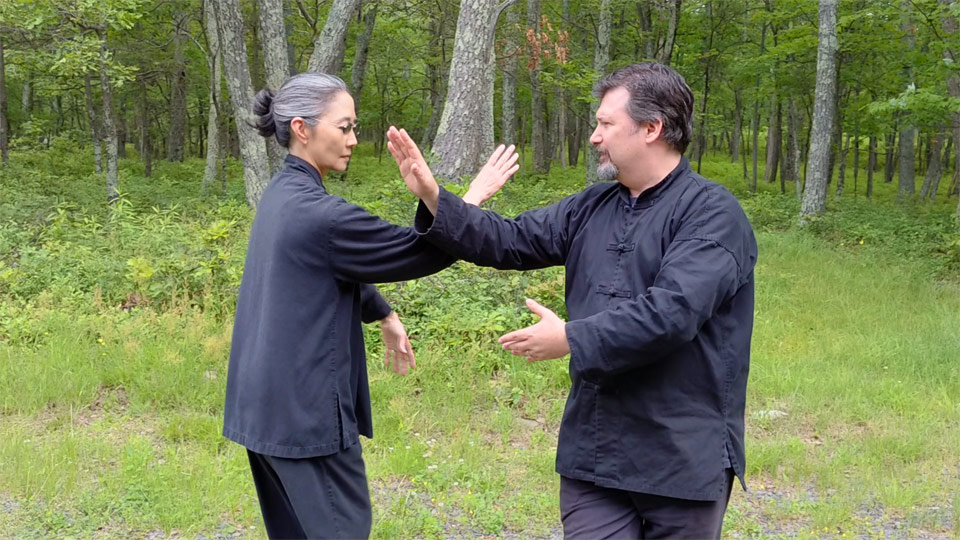 Ni Hao! Hello and welcome to the home of Jiulong (Nine Dragon) Baguazhang in the Triangle area of North Carolina. We are dedicated to sharing this fascinating Chinese internal martial art in a friendly learning environment for adults of all ages. We faithfully adhere to the curriculum laid out by our Shigong (Teacher's Teacher), Dr. John Painter from the Gompa in Arlington, TX. And as Shigong likes to remind us, "We are all students on the path." After you look around here, we hope you'll consider joining us on this path of self improvement, whether your goals are stress relief, improved health or self defense.
We have tried to answer many of the questions prospective students typically have within the headings you see above. A good place to start is this page: What is Baguazhang?
If you still have questions after looking through the site, please feel free to send us a message here.